Progurt Canada - How to make Cold Cucumber Soup with Progurt Sachets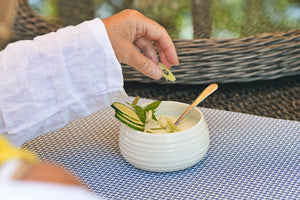 Peel 1 large organic cucumber - chop into chunks - add to mini Cuisinart or blender.⁠
Add a squeeze of fresh lemon and grind until nicely mushy.⁠
⁠
Add sea salt, ground pepper, chives, chopped parsley, and 1 finely pressed clove of garlic.⁠
⁠
Add 1.5 cups of Progurt Yogurt.⁠
⁠
Pour in ½ cup (or more) chilled organic chicken bone broth, or organic veggie broth.⁠
⁠
Grind again, briefly – and chill until ready to serve.⁠
⁠
Serve with wedge of lemon, chopped chives, or mint leaves if you like.⁠

Making Progurt yogurt instructions, click here.⁠
---
Also in Recipes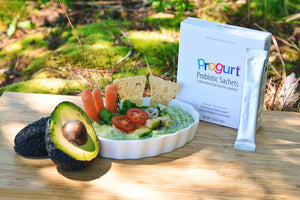 A delicious Guacamole packed with probiotic goodness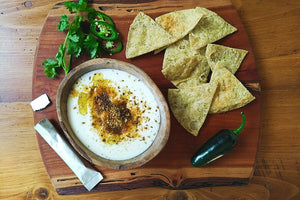 A refreshing and super addictive Indian Spice dip to go with chips, salad...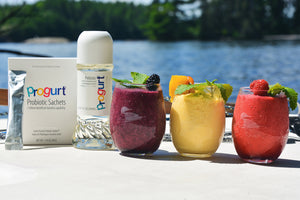 Immune boosting + delicious! Perfect for these beautiful summer days 
❤